A Peer Network for Business Owners with a Diversity of Members
From professional and service firms to manufacturing and distribution companies, contractors and construction companies, TAB's peer network for business owners represents the perspective, insights and ideas of 3,000 business owners to drive your business to the next level. TAB members in Northern Oklahoma City improve business results by sharing business ideas, strategies, tactics and business experiences in unique business groups – all to achieve greater success. Learn More
Erik Almond – Junk Boss, LLC
Junk Boss provides waste hauling and related services to both residential and commercial customers located in Oklahoma. Our mission is to make it easy for you to get rid of unwanted items like old appliances, old furniture, old computers, old mattresses, and any other random, old junk in your environment. JUNK BOSS – "Where every day is big trash day!"

Larry Andrews – 777 Roofing & Construction, LLC
777 Roofing & Construction, LLC is a family business that is locally owned and operated by Larry Andrews in Mustang, OK. With over 30 years' experience in the insurance, roofing, and construction industry, 777 Roofing is a quality roofing contractor and construction company, specializing in all types of commercial and residential roof repair and replacement throughout the Oklahoma City metro area.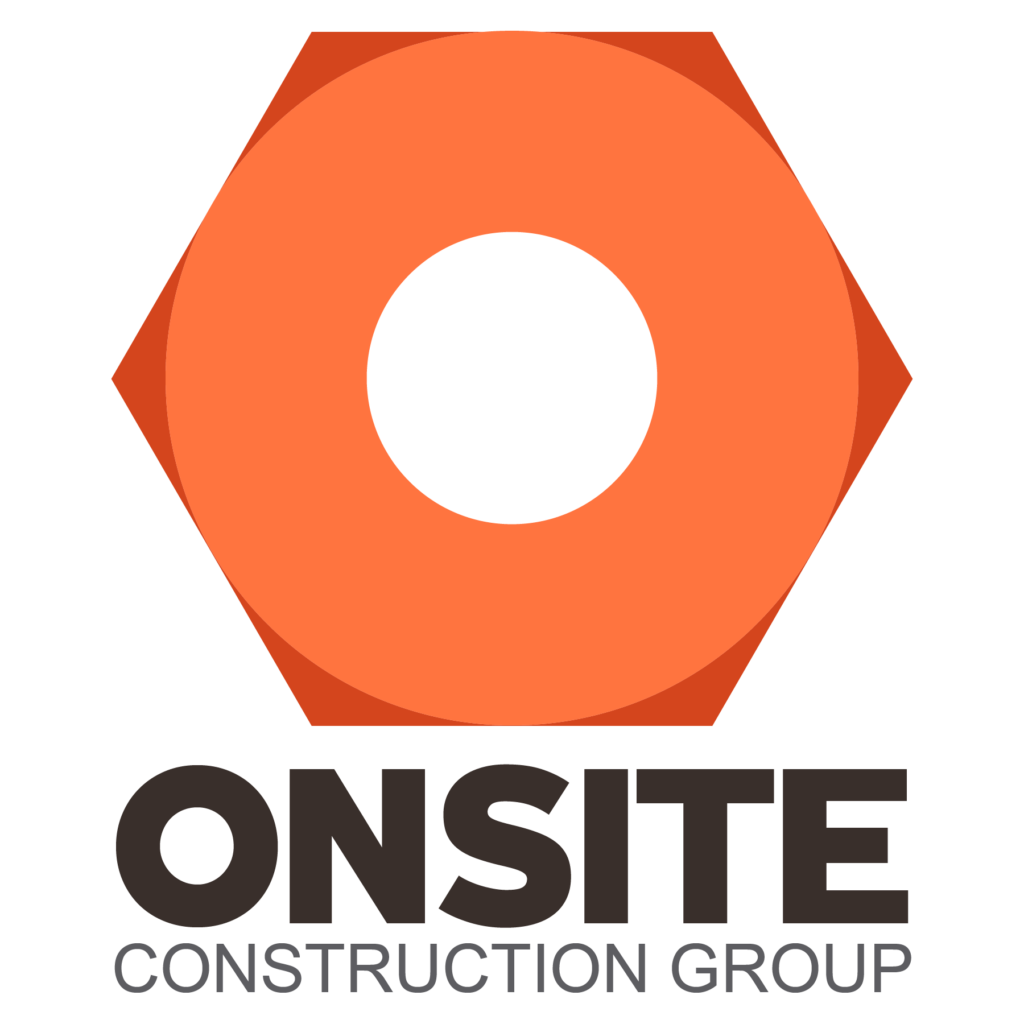 Jacob Baucom – Onsite Construction Group
Onsite Construction Group, LLC is a General Contractor established in 2010 and serves as a Service Disabled Veteran Owned Small Business (SDVOSB). Currently, Onsite serves in Oklahoma, Kansas, Missouri, Texas and Arkansas, with extensive experience in construction management, design/build, general construction, specialty construction, preconstruction services, facility services, and client focused solutions. Onsite's specialties include Healthcare, Administrative, Government, Commercial, Industrial, and Hospitality projects.
Onsite strives to create unique solutions, through innovation and experience, while focusing on building lasting professional relationships. Onsite's mission is to aid all of our clients in the development of facilities and programs. Our in-depth program management experience, from project inception to project close-out, allows Onsite to approach projects with new and creative results.
Donnie Beller – B&H Construction LLC
B&H Construction is the largest boring contractor in the state of Oklahoma. B&H is a leader in utility projects which include horizontal boring, underground pipelines, fiber optics, or geothermal drilling. The Company employs over 350 people and has successfully hired and trained many individuals on parole. This second chance program includes not only on-the-job training, but also life lessons, personal financial management, and family responsibilities. The comprehensive nature of these training programs has allowed the company to successfully rehabilitate many individuals who could not find work.
Tracey Cheek – TLC Marketing, LLC
Tracey is a marketing consultant with more than 20 years of experience owning, operating and marketing her own small businesses. She understands more than just marketing, she understands business. She understands the need and desire of small business owners to see measurable results from their marketing efforts. She therefore works with clients to create marketing plans specifically designed to meet the unique needs of their business.
L.B. Dahle – ePathScreen
ePathScreen is an early-stage company with a focus on software development used to identify abnormal cells through sophisticated algorithms and AI. The Company is advancing the speed and accuracy of medical diagnostics used in identifying cancerous cells while also addressing a need brought on by a shortage of Pathologists and cytology technicians. ePathScreen is presently involved in several clinical trials that will allow FDA approval and subsequent medical insurance reimbursement for diagnostic services.

Jay Decker – Fusion Integration
http://www.fusionintegration.com/commercial/
Jay Decker assumed the CEO role from the company founder, overcame substantial challenges from prior ownership, and spent wisely, investing in Fusion Integration's future commencing in 2011. Fusion, Edmond based, is a leader in both residential and commercial audio and video systems integration, as well as security systems. The company has expanded some SIX-FOLD in revenues and clients. Fusion has unsurpassed expertise and customer support services under Jay's guidance and leadership.
Ron Decker – Innovative Healthcare Systems Inc.
http://innovative-healthcare-systems.business.site/
Innovative Healthcare Systems is a revenue cycle business serving hospital emergency rooms, as well as clinics, and other specialty healthcare practitioners. The company is headquartered in Edmond, OK, with satellite offices in several other locations. Revenue cycle management is no longer just coding and billing, as our healthcare system has exponentially grown in complexity, the services provided by Innovative Healthcare have grown as well. The company now employs a robust IT infrastructure using artificial intelligence to speed decisions, code billing based on insurance carrier past history, and reduce cost associated with rebilling and collection efforts. Currently billing over 1 million visits per year, Innovative Healthcare is one of the larger independent revenue cycle management businesses in America.
Oklahoma Business Insurors is a Commercial Lines Insurance Agency providing Property, Liability, Umbrella, Commercial Auto, Workers Compensation and Employee Benefits to Oklahoma-based businesses with employees throughout the United States. We use Risk Management techniques to develop insurance business plans that integrate with our clients' overall business strategies. My primary objective is to be a business partner to owners, executives, and HR departments and bring 36 years of business experience to help clients succeed and grow their business.
Gary Greeson – Pathfinder//HDD
Pathfinder HDD was founded in 2016 to meet the demand for infrastructure. The management team has combined 180 years of industry experience. Pathfinder has forged its way to becoming a primary contractor for Oklahoma's largest power and communication providers. Pairing safety and service above all else with zero compromise make Pathfinder the right choice.
Randy Hunter – Hunter Mechanical & Controls, Inc.
Hunter Mechanical & Controls was started in October of 1985 by Randy Hunter. Randy was a one-man company for about five years performing HVAC service and installing energy management systems. The first employee was hired in 1990 and after that the company grew to the company of today with about 40 employees. Many of the employees have been with Hunter for over 20 years now. In 2010, EarthSmart Controls was separated from Hunter for marketing and sales purposes and now is a thriving controls company. The second generation is here now and moving the company forward.
Jenny Karn – Lumino Digital
https://www.luminodigital.com/
Lumino Digital is a digital agency specializing in social media, content marketing and visual storytelling. Clients include Google, Amazon, the U.S. Chamber of Commerce and many regional clients nationwide. "At Lumino Digital, we help brands big and small grow. "Jenny Karn is the Founder and has helped expand the firm to 10-plus full-time employees in the first year of operation in 2020.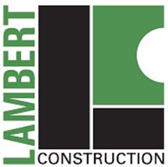 Mark Lambert – Lambert Construction Company
http://www.LambertConstructionCo.com/
Lambert Construction has been Building Integrity in the commercial building industry since 1939. Lambert Construction Company provides general contracting, pre-construction, construction management, design build, and small projects services for educational, healthcare, industrial, institutional, and retail/commercial clients. From Stillwater, OK, Lambert builds in Oklahoma, Texas, Kansas, and Arkansas, and are expanding operations to neighboring states. All our work is based on the founding principles of quality construction, best value, hard work, and integrity.
Bill Long – B&B Medical Services Inc.
B&B has been providing Home Oxygen and Durable Medical Equipment since it began in 1947. It has been proud to provide those services and equipment to America's Heroes, our Veterans, since 1976. B&B is a Joint Commission accredited organization, and operates on a philosophy of always maintaining the highest level of compliance with industry practices. This is an indicator of B&B's commitment to quality which has produced a long track record of the highest level of performance and quality patient care.
Jeffrey Love – Rosell Law Group, LLP
Rosell Law Firm is committed to delivering the highest quality legal services in the most efficient and cost-effective manner. We believe building a strong client relationship fosters a cohesive and efficient approach to solving legal issues. By understanding our clients' needs and drawing on the knowledge and experience of our team, we provide a personalized approach that guides clients through the legal process.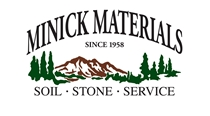 Sam Minick – Minick Materials Inc.
https://www.minickmaterials.com/
Minick Materials has offered hundreds of products for commercial and residential building and landscaping use since 1958. A large selection of flagstone, premium screened soils, sands, soil enhancing products, building stone, landscaping stones, manufactured stone veneers, thin veneer stone, pavers, pottery, and much more have garnered Minick Materials the reputation as the premier purveyor of building materials in western Oklahoma. These products are sold to architects, contractors, builders, landscapers, and homeowners at three locations in Edmond, Norman, and Oklahoma City.
Andy Nelson – Nelson Lawns, Inc
https://www.nelsonlandscapingok.com/
Nelson Lawns, Inc. is owned by Andy Nelson and specializes in Landscaping, Irrigation/Sprinkler systems, Landscape Lighting, and Retaining walls, as well as regular lawn maintenance. In 2012 Andy opened a sister company, Weed Free Lawns, Inc. They specialize in and fertilizing and pre-emergent spraying. Between the two companies, Andy has about 30 full-time employees and services Edmond, North OKC, and other select locations of the metro area.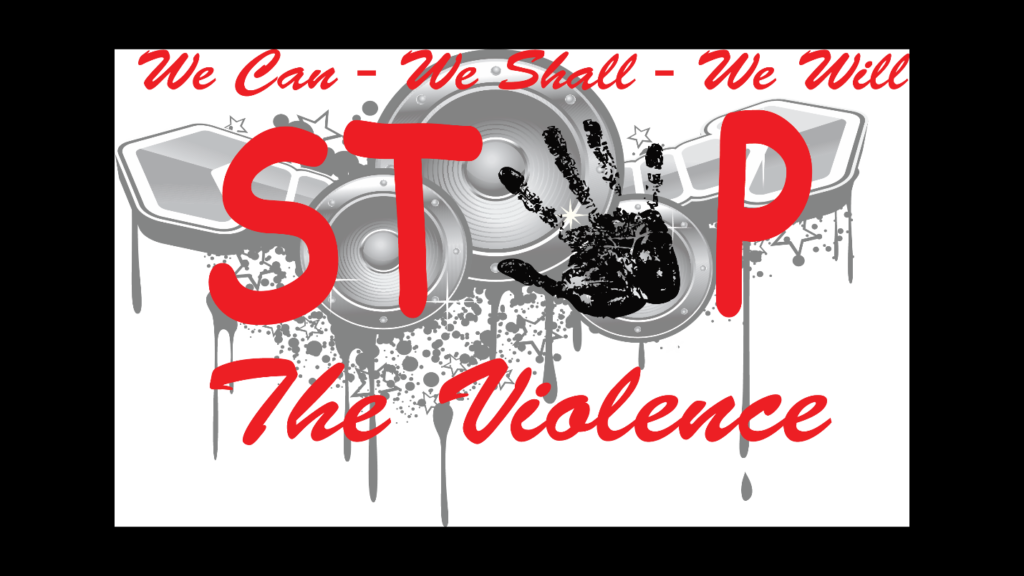 Kuinten Rucker – Stop the Violence
http://www.stoptheviolenceOK.com
Stop The Violence is a 501(c)3 non-profit corporation whose mission is to bring awareness and resources to aid in the prevention of and intervention of violence. STV supports all efforts working toward the education, prevention, and elimination of Violence and its emotional scars in children and adults. To promote personal growth and leadership development through dedicated programs.
We realize that this is just one avenue toward a solution to the plight of our youth. We believe long-term plans, cooperating businesses, charitable organizations, community churches, state and local governing bodies working together with one goal in mind, which is our youth. We want to alter their paths of violence and show them the positive.

Bob Sullivan – NAI Sullivan Group
https://www.naisullivangroup.com/
The NAI Sullivan Group, a commercial real estate company, offers brokerage of sales, leasing, development, and management of all types of commercial real estate, including office, retail, industrial, multifamily and investment properties. NAI Sullivan Group manages over a million square feet of commercial properties. The firm has 15 licensed real estate brokers and a support staff of eight. Bob Sullivan, CCIM, started his commercial real estate firm in 1995 and has operated NAI Sullivan Group since 2003. Today, NAI Sullivan Group is one of the largest commercial real estate operations in central Oklahoma.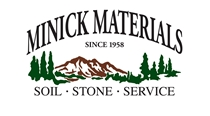 Curtis Watson – Minick Materials
https://www.minickmaterials.com/
Curtis Watson is the General Manager for Minick Materials. The company has offered hundreds of products for commercial and residential building and landscaping use since 1958. A large selection of flagstone, premium screened soils, sands, soil enhancing products, building stone, landscaping stones, manufactured stone veneers, thin veneer stone, pavers, pottery, and much more have garnered Minick Materials the reputation as the premier purveyor of building materials in western Oklahoma. These products are sold to architects, contractors, builders, landscapers, and homeowners at three locations in Edmond, Norman, and Oklahoma City.
Dave Younge – Flex-Ability Concepts
http://www.flexabilityconcepts.com/
The Company is known as "The Curved Wall People". Flex-C Trac, their patented product, makes the framing of curved structures easier, stronger, and more accurate. The Company was formed by partners Dave Younge, Romeyn Ninness, Mark Ninness, Dick Ninness, and Frank Wheeler, the inventor of Flex-C Trac. In 1998 they made their first sales of Flex-C Trac. Today, the Company is the dominant provider of curved wall solutions to the commercial construction industry.
Dave Younge – Progressive Stamping
Is a contract manufacturer, making metal parts for a number of industries including automotive, aerospace, gaming, medical, oil & gas, and many more. The Company also makes metal parts that are used to make the Flex-C Trac product. Progressive Stamping is ISO 9001 certified, providing high quality and reliable delivery. The Company specializes in processes which include tool and die design and fabrication, stamping, spot-welding, vibratory de-burring, washing, and assembly.